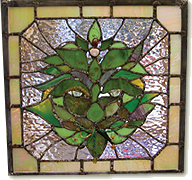 Messages from Mother Earth
Call for Entries:
Visual Artists, Poets and Writers
All ages are invited to become part of the Green Man Festival, for a two month long exhibit at the New Deal Cafe during May and June of this year. The reception will be Sunday June 5 from 3 pm to 5 pm.
Instructions for submitting art and get involved!
Join us for the 15th Annual Greenbelt Green Man Festival This year we celebrate our Earth.
Bring us your renderings, watercolors, paintings, sketches, poems, and field notes that show your connection to "our Sun". Let your art be part of the message of the Green Man.
Join us, rain or shine, for two days of music, vendors, crafts, environmental awareness, food, and fun in beautiful downtown!
On Fertile Ground
Let's take off our shoes and go barefoot, so we can be naked to the Earth, we'll feel the sand the soil the new dew arising, and in our souls know what it's worth.
Beneath our feet is a world of tiny things, that form a special ecosystem, a world filled with bugs and worms, microorganisms and fungus, with organic matter striving to live and cycling back into the mix that is soil. This thin layer spread out across the Earth provides the fertile nursery for seeds and spores. It is home to the small creatures that recycle what is left behind, what is left over, returning it to the mix, sustaining the fertility and viability of the soil.
Without this mix of stone and clay, carbon and Trace minerals, would there have been life on the surface of this planet? Certainly not the great forest and broad grassy plains, and not the gardens both small and large that sustain us today. Come celebrate the soil with us and rejoice in dirt, in mud, in the fertile ground and dig the Earth again.
Eons ago a rough stone spun and danced around a star, each holding onto the other at just the right distance to cool and warm in cycles that would eventually create life in shallow pools. And so our Sun gave birth to the Earth. Before man, plants turned and reached out to its light. Then came the cold blooded creatures that laid themselves out on stones to awaken their hearts. The earliest primates sought it each day and feared it's absence. Early man celebrated the Sun as a benefactor, the spiritual connection for all life.
---
The Green Man Festival became a project of CHEARS in 2008. CHEARS, the Chesapeake Education, Arts and Research Society, is a non-profit organization dedicated to the health of all who share the Chesapeake watershed environment. For more information go to the CHEARS website.